Scandinavian long-haul operator Norse Atlantic Airways is looking at additional financing to support the company through the winter season, while also embarking on a strategic review to explore opportunities with industrial players.
Norse Atlantic says it is considering supplementary fundraising of up to $45 million to "improve liquidity" through the winter, until it can obtain revenues from the stronger summer season.
The airline has generated its first profitable quarter, turning in an operating surplus of $10.3 million and a pre-tax profit of nearly $1.6 million – based on revenues of $205 million.
But the carrier states that liquidity has weakened in comparison to the second quarter owing to "adverse" working-capital movement.
Shareholders Scorpio Holdings and BT Larsen have each shown "strong support" for participation in the proposed fundraising, with the aim of maintaining at least their current stake sizes.
Norse Atlantic adds that it is negotiating an "accelerated" payment plan with a key supplier.
The carrier has engaged financial advisers for the planned fundraising exercise, although it stresses that the timing and structure will depend on market conditions and other factors.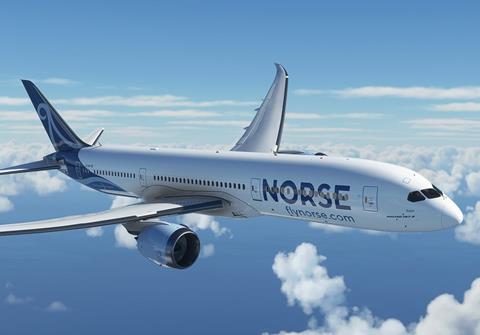 Norse says it has been approached by "several industrial players" over potential opportunities, and is holding discussions to explore them further.
"It is the company's clear impression from these discussions that the company's business, market position, and assets are perceived as attractive, and that the company may be well-positioned to capitalise on this through industrial or strategic actions," it states.
Norse Atlantic says it is continuing to reduce unit costs but acknowledges "headwinds" from higher fuel prices and a weaker-than-expected cargo market.
It expanded its fleet of Boeing 787s to 10 dedicated aircraft for the summer 2023 season, and chief executive Bjorn Tore Larsen says the carrier produced a "robust" performance.