Finnair is content with its current fleet structure but indicates that it is more likely to lean towards older engine technology for updating its narrowbodies given the long delivery lead times and recent technical snags with new powerplants.
Chief executive Topi Manner, speaking during a 6 October briefing, said he was "happy with our fleet" for the "next couple of years", pointing out that the airline had been "optimising the lifecycle and lifetime" of individual narrowbody aircraft during the pandemic.
"Our technical operation is of very high quality in global comparison," he says. "There's lifetime still clearly in our narrobody fleet."
He points out a number of issues with renewing this fleet with direct orders from Airbus, Boeing or other airframers.
"The delivery pipeline for all [manufacturers] is long – if you'd be ordering narrowbody aircraft you'd be needing to wait until [perhaps 2030]. Clearly that's a consideration."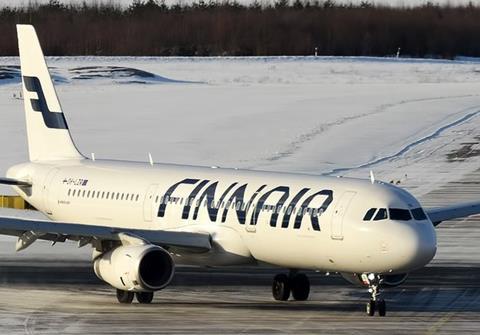 Manner also highlights the recent powder-metal manufacturing problem affecting Pratt & Whitney PW1100G engines.
"During the short term with new technology there has clearly been some issues, and also the maintenance cost of these aircraft has been offsetting the fuel savings from the new engine technology," he says.
"For just now, and for some time still, I think we're better off with the [previous engine options]."
Should Finnair decide to take newer-generation aircraft, and want them faster, the leasing market would be available, he adds: "And certainly we're observing that market."
Chief financial officer Kristian Pullola adds that the airline is content with the number and type of aircraft in the current fleet.
"We also recognise, at some point in time, we'll have a need to renew the narrowbody fleet," he states. "That will be a long-term project, it will not result in immediate investment needs."
He says the narrowbodies are "quite broad" in terms of age, with 20 years between the oldest and youngest airframes.
Finnair has been forced to adapt its business model not only as a result of the pandemic but also the closure of Russian airspace. The airline has adjusted its fleet – wet-leasing Airbus A320s to British Airways and A330s to Qantas – and entered a strategic co-operation with Qatar Airways.
Manner says the airline retains the flexibility to rebuild its European-Asian connections, which underpinned its business before the airspace closure.
"Wet-leases to Qantas are example of us maintaining the option of [accessing] Russian airspace at some point in time," stating that Finnair has the possibility to "call back those aircraft and start flying with them to Asia again".
He adds that there is "no cost" to this measure because the wet-lease agreement with Qantas is "profitable".
Manner says that Finnair has sufficient capacity to "grow in line with the market" with its current fleet – especially if the airspace situation is resolved and shortens flight times to Japan, China and Korea – and that there is "plenty of opportunity" for revenue growth by capitalising on ancillaries and loyalty business.