Middle Eastern carrier Oman Air has unveiled a new board of directors, following the government's decision to restructure the loss-making operator.
Some of the company's board members "have been replaced", says the carrier, while it has also recruited new members who have "extensive global experience" in the aviation sector.
Oman Air's new board features ex-Aer Lingus chiefs Christoph Mueller and Stephen Kavanagh, as well as Portuguese carrier SATA's former chief Antonio de Menezes, who was also previously a board member of TAP Portugal and EuroAtlantic Airways.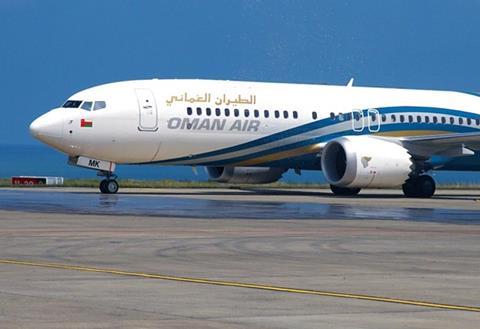 The board also includes ex-Oman Air chief Abdul Rahman Al Busaidi, and two figures – Ahmed Tufail Al Rahman and Haitham bin Muhammad Al Ghassani – respectively linked to the sultanate's finance and tourism ministries.
Oman Air chair Saeed bin Hamoud Al Mawali disclosed the new structure days after the government outlined a transformation and restructuring strategy for the airline, having indicated it would seek international as well as domestic expertise to implement the scheme.
The board approved steps to progress with the transformation programme during a meeting on 19 August.
Al Mawali says collaborative efforts are necessary to enhance the airline's capabilities and meet the government's aims for achieving financial sustainability and maximising returns on investment.