South Africa's treasury has yet to detail how it intends to fund the rescue plan for South African Airways, as the country's political opposition warns that it will intervene to prevent any illegitimate attempts to finance the airline's revival.
While finance minister Tito Mboweni appears to have reassured the Democratic Alliance that there is no plan to use emergency financing powers to prop up SAA, the party says it remains on "high alert" and is particularly concerned that pension funds might be used, under the pretext of investment.
"We maintain that it is wrong to bail out SAA with public money under any guise – whether it be with direct cash, or guaranteed loans, or by abusing pension funds," says shadow finance minister Geordin Hill-Lewis.
He says Mboweni has issued the party with a statement, under oath, that there is no "imminent" plan to resort to emergency funds.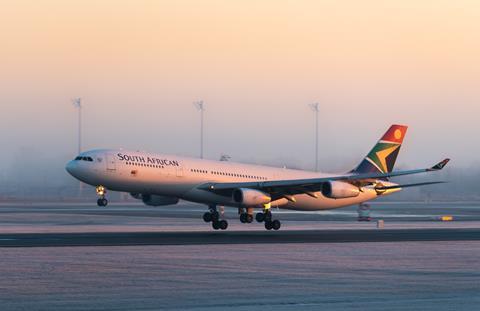 But Hill-Lewis remains sceptical, stating that he has "no doubt" that the treasury is still intending to offer public support to the airline.
Such was its concern over the prospect of emergency funding "secretly" being diverted to SAA's rescue, the Democratic Alliance started to pursue urgent litigation.
Although Mboweni's response pre-empted a court hearing, the Democratic Alliance is formally warning the treasury, through a letter from its legal team, that it expects prior notice of any attempt by the finance minister to authorise emergency expenditure to fund SAA's business rescue, so that the legal action can be reinstated.
"Should [Mboweni] authorise such expenditure without affording [the Democratic Alliance] adequate notice of its intention to do so, this letter will placed before a court in due course as evidence of an intention to frustrate the full and proper ventilation of the matter," it writes. "We trust this will not be necessary."