South Africa's political opposition has expressed characteristic scepticism over the public-private partnership unveiled for flag-carrier South African Airways, questioning the financing of the proposed agreement.
The Democratic Alliance says the deal includes the Takatso consortium's acquiring a 51% stake in SAA and providing R3 billion ($220 million) in capital. But it points out that the deal is not finalised and is concerned, given the sums involved, that due diligence has yet to take place.
"Clarity is needed as to what will happen should the consortium not go through with the purchase of the majority shareholding in SAA," says Democratic Alliance public account standing committee member Alf Lees.
"There are a plethora of concerns surrounding the deal," he adds. The government's promise that SAA will be independent from taxpayer funding is "crucial" but it remains responsible for earlier liabilities, says the Democratic Alliance, which puts the figure at R14 billion.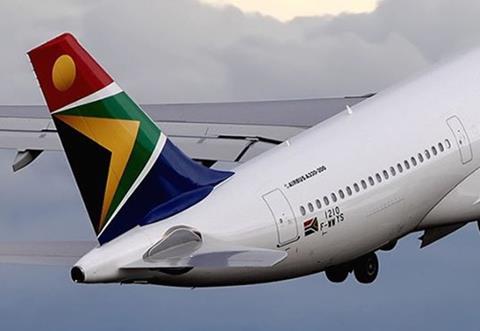 The role of SAA's subsidiaries – particularly its carrier Mango – is also uncertain. According to the ministry of public enterprises, the consortium will carry out an assessment of the subsidiaries' future jointly with the ministry, as part of the due diligence. Lees says no further detail has been given.
He is suspicious that the government is flagging an agreement prematurely, suggesting the ministry has "jumped the gun" in a bid to ease public pressure over funding.
Lees also highlights links with the ruling ANC party, noting that consortium member Harith, which owns Lanseria airport, is chaired by Phillip Jabulani Moleketi – the former deputy finance minister in South African ex-president Thabo Mbeki's administration.