Parliamentarians have urged the UK aviation minister to explore whether pressure can be put on British Airways' lucrative slots at London Heathrow to deter the carrier from measures to shed thousands of jobs.
Under-secretary of state for transport Kelly Tolhurst, who has responsibility for aviation, was even asked if the government could examine whether BA could be brought back under public ownership.
But Tolhurst stressed, during the 3 June debate about coronavirus and the impact on aviation, that BA's actions amount to a "commercial decision".
Several members of parliament expressed concern that BA and other carriers were taking advantage of government financial support to preserve employment while simultaneously arranging to cut jobs.
"These are commercial decisions that I regret," said Tolhurst, "particularly from companies that benefit from the job retention scheme, which was not designed for taxpayers to fund the wages of employees only for those companies to put the same staff on notice of redundancy during the furlough period."
Opposition Labour party member Zarah Sultana was among those asking whether the government was prepared to withdraw BA's airport slots in response.
But she also queried whether the minister would commit to "exploring the option to bring the company back under public control".
Tolhurst did not respond specifically to the ownership question, or even clarify whether the government could realistically pursue such a course, simply stating that it would "look at all the options we, as a government, have to make use of".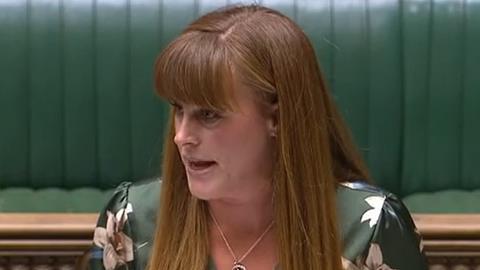 Conservative party member Huw Merriman asked whether the government would ask the Civil Aviation Authority to "undertake an urgent review" of slot allocation at Heathrow, and examine whether slots can be transferred from "downsizing" companies and handed to airlines that want to expand.
But while Tolhurst said Merriman was "right" to raise the slots query, she pointed out: "The government are currently legally prevented from intervening in the slots allocation process."
She stated that the government wants slots to be "used as effectively as possible" and to ensure that the slot-allocation process "encourages competition and provides connectivity".
"That is something I will be looking at," she said.
BA disclosed in April that it was considering a restructuring programme which could result in 12,000 redundancies.
But the Unite union has accused BA of trying to "fire and rehire" its workforce on different terms, and has demanded a government review of the airline's slots.
BA has pointed out that it expects a post-crisis recovery to last year's levels of passenger demand will take "several years", prompting the decision to implement a restructuring and redundancy programme.