Ryanair chief executive Michael O'Leary insists that concerns over rising inflation and recession on its business have been "greatly exaggerated".
O'Leary shrugged off pessimistic forecasts as the budget carrier group unveiled strong second quarter net profits of €1.2 billion.
"As the lowest-cost producer in Europe, we expect to grow strongly in a recession as consumers won't stop flying – but rather they will become more price-sensitive," he says.
"Our very strong [post-pandemic] recovery shows that price will continue to drive market-share gains as we add low-cost, more fuel-efficient, aircraft to our fleet over the next four years."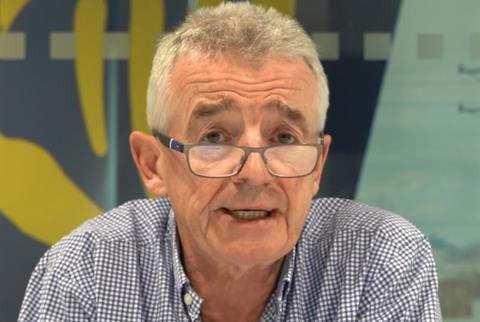 O'Leary argues that, over the course of the pandemic, short-haul capacity has undergone a "considerable contraction" and claims that much of this capacity "will not return in the medium term".
"Consumer propensity to travel remains high in Europe as a result of full employment, rising wages and two years of pent-up-demand and accumulated savings," he says.
"We expect these strong fundamentals will continue to underpin robust traffic and average fare growth for the next 18 months at least."