Scandinavian carrier SAS has lost a European court judgement over passenger compensation in the event of a strike by airline personnel, after a ruling that valid industrial action does not qualify as extraordinary circumstances.
The European Court of Justice ruling contradicts a previous finding by Swedish consumer disputes board ARN that the seven-day pilot strike – in April-May 2019 – did amount to an extraordinary event, which would have released SAS from compensation obligations.
Judgement from the court follows the cancellation of a Malmo-Stockholm flight during the strike.
SAS had refused to pay compensation. The case was taken up by claims management specialist AirHelp and put to a Swedish district court in Sollentuna.
The district court expressed doubt as to whether a lawfully-initiated strike intended to obtain pay increases, notified by a trade union, fell within the concept of 'extraordinary circumstances'.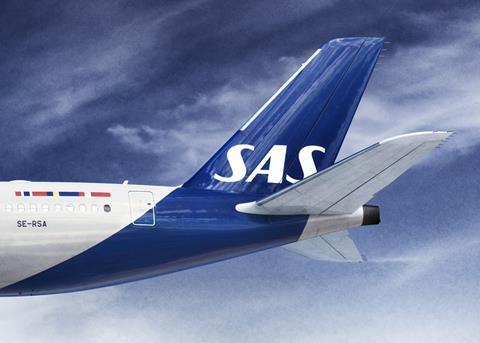 According to the European Court of Justice ruling, a strike called in compliance with national legislation – particularly the required notice period – "does not fall" within this concept.
The ruling says 'extraordinary circumstances' must not be inherent in the normal exercise of an airline's activity, and they must be beyond the airline's control.
It states that collective action, including striking, is a "fundamental right" under European Union law, and therefore "must be regarded" as being inherent to the company's normal activity.
The ruling also says that a strike's initiation is "foreseeable" if notice has been given.
"Since a strike is foreseeable for the employer, it retains control over events inasmuch as it has, in principle, the means to prepare for the strike and, as the case may be, mitigate its consequences," it adds.
"An operating air carrier faced with a strike by its staff that is founded on demands relating to working and remuneration conditions cannot claim that it does not have any control over that action."
While a strike by air traffic controllers or airport staff might be considered external to the airline, and beyond its control, one set in motion by the carrier's own personnel is internal – although could be classed as 'extraordinary circumstances', says the court, if it originates from demands which only public authorities could satisfy.