Icelandic budget carrier Play is illustrating its stronger focus on ancillary revenues with the recruitment of Ryanair's former head of ancillary revenues Emilio Chacon Monsant.
Play's first-half ancillary income reached $26.5 million – against $9 million for the same period last year – compared with fare revenues of $74.5 million.
The airline says it has placed "significant emphasis" on increasing the ancillary stream and the second quarter showed "ongoing growth" in this field.
Play launched a bundled fares product in February and it says this helped generate a 19% rise in average ancillary revenues per passenger.
Recruiting Chacon Monsant is a "great acquisition", given his experience, says chief commercial officer Sonja Arnorsdottir.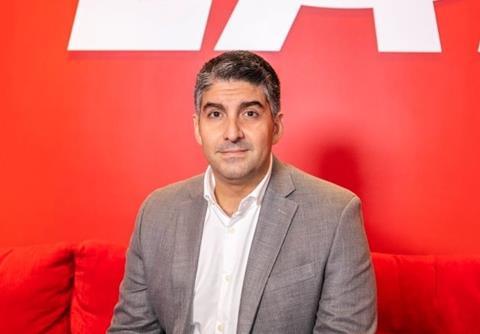 As well as serving with Ryanair in Dublin for more than three years, Chacon Monsant has overseen ancillary revenue developed at Grupo Aeromexico and worked in a similar role at Avianca.
"Play has been in a steep ramp-up phase for the past two years but now has the all-important pillars to move into its next phase," he states.
"It is in a perfect position to make great things happen."
Play says Chacon Monsant will be tasked with integrating procedures between the airline's department in order to tap opportunities to generate ancillary income.