US cargo carrier Western Global Airlines has admitted that it is facing financial pressures, and that its management team is exploring options to reinforce the company's position.
Florida-based Western Global operates a fleet of 19 aircraft, a mix of Boeing MD-11 and 747-400 freighters.
But it states that its management team is taking action to "protect" the company, which is "navigating financial challenges".
These pressures have emerged from weaker air cargo demand and the broader economy, increasing costs, the impact of the Ukrainian conflict and the effects of the pandemic in China.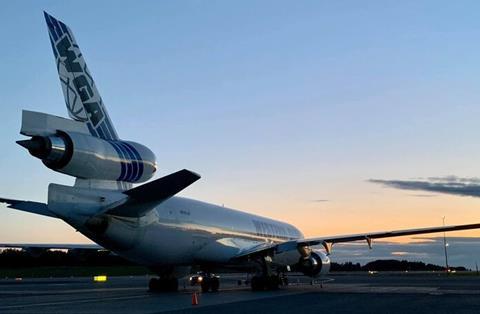 Western Global says its current situation follows a decade of profitable operations since the company was established in 2013.
It states that it is exploring "all value-maximising alternatives" to address its financial position, without detailing figures for its current performance.
Chief executive Jim Neff purchased outstanding loans held by the carrier's senior secured lenders at the end of June.
"This was a positive step in an effort to protect [the airline] and provide the company additional time and resources," says Western Global.
"The company immediately benefited from improved lending conditions."
This has enabled the operator to continue providing services to its customer base. "The company continues to believe that maintaining its operations and infrastructure is in the best interests of all stakeholders," it adds.
Western Global disclosed that it was ordering Boeing 777 freighters, and Boeing lists an order for two 777Fs placed by the company in January 2022.