Qantas has hit back again at domestic rival Regional Express' claims about the former's "predatory actions" in the regional and domestic market, the latest in the two carriers' neverending dogfight.
The national carrier has debunked what it views as a series of "false claims" mounted by Rex, and called the smaller operator out for blaming its problems on Qantas.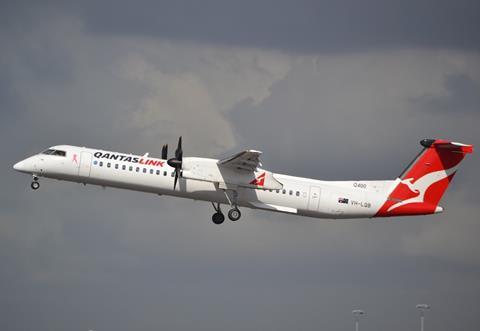 On 30 May, Rex announced it would axe five regional routes from its network – the second network cut in nearly a week – and hinted at "further adjustments" to the regional operating network.
Rex said it made the cuts to the five cities - some of which have been served by Rex for over 20 years - because of Qantas's "bullying and heartless behaviour".
Hours following the announcement, Qantas issued a strongly-worded statement responding to Rex's allegations.
It notes that of the five flights Rex was cutting, Qantas was only operating on two of them, with Rex being the only operator on the other routes.
"This is just the latest example of Rex blaming Qantas and others for decisions that by its own admission it has made 'to look after itself'", the airline states.
It adds: "Rex's standard approach whenever it withdraws from a route is to blame others, usually Qantas."
On claims that its presence on regional routes drives out competition, Qantas says "the reality is" that its services "have been welcomed" by regional communities.
"Since Qantas started flying Sydney-Broken Hill and Sydney-Orange, both Qantas and Rex have increased flights to meet growing demand," the carrier notes.
Qantas also points to a competition watchdog report which says no action will be taken on the airline over Rex's allegations that Qantas had acted anti-competitively.
"The Qantas Group has launched more than 50 new domestic and regional routes over the past two years, only 10 of which have been operated by Rex," the carrier states.
LONGSTANDING FEUD
Qantas and Rex have a history of bad blood, which has seen both carriers wage a war of words over regional and domestic operations.
Tensions heated up in February 2021, as Rex prepared to launch mainline jet operations and Qantas rolling out a wide-ranging regional network expansion.
Back then, Rex deputy chairman John Sharp slammed Qantas' move as a "deliberate strategy" to "intimidate and damage Rex in its traditional regional market, hoping that Rex would be a less formidable competitor in the domestic market".
Qantas, meanwhile, dismissed the claims as "a classic Rex tantrum".
The bitter feud escalated a few months later, when the leaders of both carriers traded harshly-worded barbs in separate editorial columns, with Rex's Sharp calling the national carrier "technically insolvent" and "desperate…to get its hands on more cash at any cost".
Qantas group chief Alan Joyce later fired off a terse response, mocking Rex's safety record and doubling down on sentiments that the smaller carrier was throwing a "tantrum when things don't go their way".