Qatar Airways is set to retire around 50 aircraft and almost a fifth of its staff in the wake of the coronavirus pandemic. The airline may also provide cash support to airlines in which it has investments should such a move be required to secure equity.
"Unfortunately, we will have to cut nearly 20% of our workforce – nearly equal to the amount of aeroplanes we will never fly again, over the next three years," Qatar Airways group chief executive Akbar Al Baker told the BBC in an interview. "It's a very hard decision… but we have no alternative."
The airline currently has a fleet of 245 aircraft, according to Cirium data, around half of which are in temporary storage due to capacity cuts.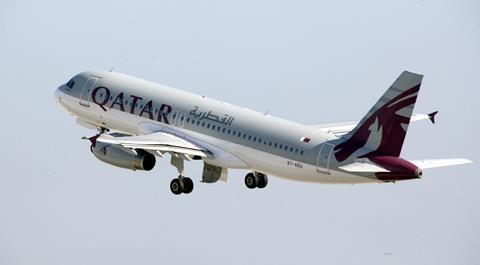 Qatar Airways Group holds equity stakes in a number of airline groups globally including Cathay Pacific, IAG and LATAM. Al Baker denies reports of a plan to provide a financial bail-out for Cathay, but does not rule out cash injections to support any of the group's investments.
"If there is a recall for an injection in equity [at Cathay], as a shareholder we will do it otherwise we will lose our equity share. The same goes with all our other investments," he says. "We have invested strategically for the long-term. We have a pie and we will have to share it equally between our staff and the investments that we have."
Al Baker joins other airlines with a stark warning about the consequences of states introducing lengthy quarantine periods for air travellers: "[Quarantining] will really destroy the industry, destroy airport feasibility and their income. And I don't think it will solve the problem," he says. "The only answer is a treatment and a vaccine."