European judges have overruled the approval of state aid to the German leisure airline Condor, but are setting aside the effect of their decision to grant time for a rethink by the European Commission.
As the pandemic set in during April 2020, the Commission cleared Condor to receive a €550 million aid package of state-backed loans, after potential investor PGL – the parent company of Polish carrier LOT – backed out of an agreement to acquire the German airline.
Condor had previously filed for insolvency following the collapse of holiday firm Thomas Cook Group.
But budget carrier Ryanair alleged that the Commission had not met its obligations to provide an explanation of the reasons for including certain costs in its calculation of the state aid allocated to Condor.
These costs were associated with an extension of Condor's insolvency after PGL scrapped its investment plan.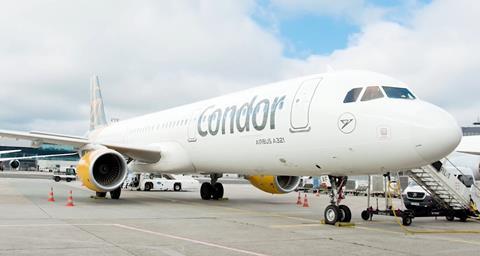 The General Court ruled on 9 June that the Commission had "merely stated that it was 'legitimate' to add the additional costs" incurred by extending Condor's insolvency "without explaining, in a sufficiently clear and precise manner" why those costs related specifically to the pandemic.
Condor had filed for insolvency several months before the pandemic as a result of Thomas Cook's collapse. The ruling points out that the state-aid decision does not indicate that the PGL acquisition failed as a result of pandemic-related flight cancellations.
It says the Commission needed to examine "with particular care" whether these flight cancellations were the "decisive cause" of additional costs incurred by Condor as a result of the insolvency extension – and to set out reasons for its decision.
"The General Court observes that the Commission failed to explain how the additional costs arising from the extension of the insolvency proceedings were assessed or what type of costs were involved," it adds.
"Nor did the Commission indicate whether all or only a part of those costs were considered to be directly caused by the cancellation and rescheduling of Condor's flights."
The ruling concludes that the state-aid decision contains an "inadequate" statement of reasons regarding the direct causal link between the insolvency extension and the cancellation of Condor flights resulting from the pandemic-related travel restrictions.
It has annulled the Commission's decision but is suspending the effect of the annulment because it would further harm the German economy at a time of serious disturbance – granting time for the Commission to revise the decision.