Passenger aircraft evacuation tests are a paradoxical spectacle. Certifying the seating capacity of a new model means demonstrating that a full complement of passengers can escape the cabin within 90s – a somewhat arbitrary pass mark based largely on the development of rapid evacuation slides and other safety improvements – with only half the exits available.
But replicating a life-threatening situation without actually jeopardising the participants' health and safety means evacuation tests tend to be idealistic and theoretical, as well as expensive.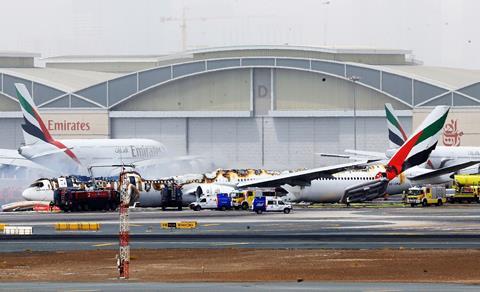 Almost 30 years ago, a US Office of Technology Assessment paper said such demonstrations were "only a benchmark" and the requirement to show complete evacuation within 90s was "not an adequate performance standard" for actual evacuation capabilities.
"I have long doubted that the 90s evacuation standard can be met in most instances," says Tennessee congressman Steve Cohen, who sits on the Transportation and Infrastructure Subcommittee on Aviation.
REAL-LIFE CONDITIONS
Cohen has introduced a bill – the Emergency Vacating of Aircraft Cabin Act – which is aimed at directing the US Federal Aviation Administration (FAA) to rethink evacuation standards to take into account "real-life conditions".
These would include not only a broad range of passenger ages, heights and weights, but also passengers with reduced mobility, and those who cannot speak English, or have limited communication abilities.
The revision also would take into account the presence of carry-on baggage, plus the effect of seat configuration, size and pitch.
"We must act to make flying as safe as we know it can be," says Illinois senator Tammy Duckworth, a former Sikorsky UH-60 Black Hawk helicopter pilot who suffered the loss of both legs during combat in Iraq.
Duckworth and Wisconsin senator Tammy Baldwin are putting the same FAA revision to the Senate. Baldwin says the FAA needs to ensure the requirements take "all passengers into account", including senior citizens and youngsters, and are met under "realistic conditions".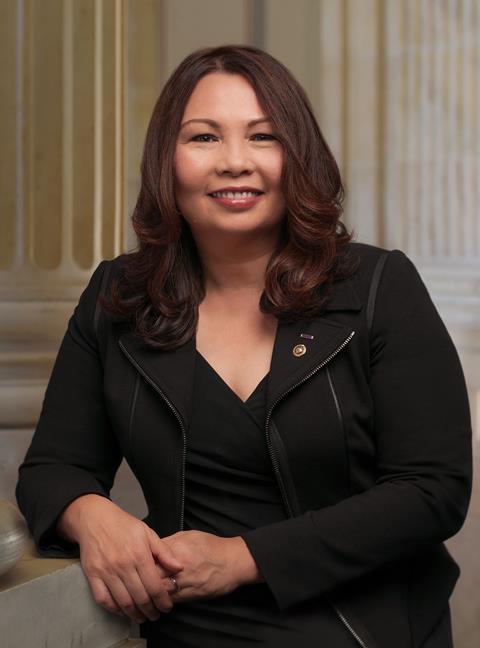 Passenger sizes, and obesity trends, have led to reviews of average weights for aircraft balance calculations, while airlines have shifted towards higher-density seating. Cohen had previously introduced a bill aimed at establishing minimum dimensions for passenger seat width, length and pitch, in order to ensure safe evacuation.
But while physical constraints can be modelled in evacuation tests, accurately replicating the complexity of human behaviour under stress, and accounting for unexpected problems, becomes almost impossible for a one-off demonstration.
The evacuation of an Emirates Boeing 777-300 – which caught fire after coming down on its fuselage during a failed go-around at Dubai in 2016 – was successful, in that all on board survived.
But although the aircraft was only 77% full, it took the passengers 6min 40s to exit the jet. Nearly half of those who responded to a survey admitted to having retrieved carry-on baggage, despite being instructed not to, according to the United Arab Emirates' General Civil Aviation Authority.
Several passenger escape slides became unusable during the evacuation, stated the inquiry, forcing the redirection of those trying to escape, and the process was further complicated by smoke in the centre cabin forming a "barrier" between the forward and aft fuselage sections. Some passengers also chose to film the chaos on board with mobile phones, rather than prioritise their disembarkation.
UK investigators highlighted the "compulsion" to retrieve baggage – particularly high-value items – even in the face of danger, after a Lauda Airbus A320 incident in 2019, and recommended adapting procedures for simulating evacuation for certification.
A European Union Aviation Safety Agency (EASA) review of passenger weights, conducted in 2022, found that carry-on baggage has increased, while hold baggage has fallen. The Lauda inquiry suggested that checked-baggage fees were partly responsible for the rise in cabin luggage.
EASA guidance published in 2017 put stronger emphasis on telling passengers to leave baggage behind in the event of an emergency. But the authority has resisted looking into automatically locking overhead bins. "This option might lead to even [greater] delay time due to passengers trying to force [open] the overhead storage," it says.
An audit of the FAA process for updating evacuation standards, performed by the Office of the Inspector General in 2020, found the last update was based on a USAir 737-300 landing collision at Los Angeles in 1991. That incident saw a combined 35 people killed aboard the jet and a SkyWest Airlines Swearingen Metroliner twin-turboprop in the crash and post-impact fire, which hindered evacuation from the 737.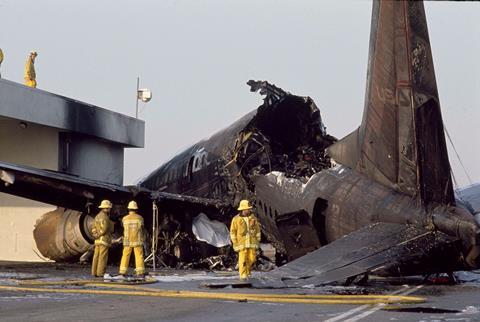 The audit said the absence of updates was based on reduced cabin flammability and safer seat design. But it pointed out that the FAA had conducted "insufficient research" on passenger behaviour, and the effects of baggage retrieval and presence of emotional support animals, and did not take into account "real world" risks such as cabin smoke and passengers' use of electronic devices.
The regulator, it added, did not collect comprehensive data from evacuations, including information on factors influencing evacuation times.
The FAA accepted the audit's recommendations that it should implement a systematic process to collect and analyse evacuation data to determine whether standards should be revised, and develop policies to maintain aircraft manufacturers' own evacuation demonstration data to identify risks and ensure information is accurate.
DESIGN IMPROVEMENTS
But the FAA also argued that the audit overstated the importance of the 90s evacuation demonstration, given the improvements in cabin safety, lighting, dynamic seat testing, and escape equipment. The auditors, however, remarked that – while cabin design might aid safe exit – the 90s threshold was the "only standard that is purportedly meant to demonstrate" the maximum number of passengers that can safely evacuate.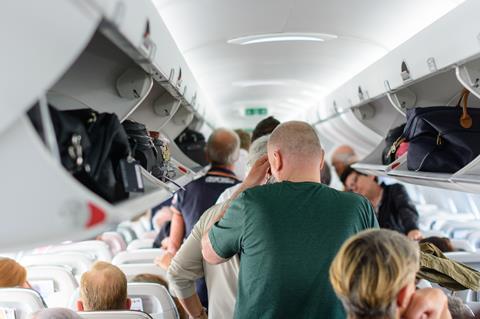 The FAA submitted a report to Congress in 2022 which described a rulemaking committee's review, in 2019-2020, of 290 evacuation events over the previous decade. This review found that only about 30 evacuation events occurred worldwide annually, with no fatalities in the USA during the period, and the "overall level of safety" was "very high".
But it acknowledged "continually evolving" factors, and made a dozen recommendations, including better markings for overwing evacuations, reinforcement of passenger briefings on leaving baggage behind, and the periodic review of evacuation standards "based on demographics and anthropometry" to adapt requirements as characteristics change.
The FAA's report also referred to a series of 2019-2020 evacuation simulations to gather data on minimum seat sizes. While size and spacing "did not adversely affect" the success of evacuations, the FAA recognised that the tests relied on able-bodied adult participants under 60 years of age.
"They provide useful, but not definitive information, regarding the effects of seat dimensions on safe evacuations for all populations," the regulator admits.
Computer modelling has the potential to address the weaknesses of real-life simulations, incorporating more realistic behaviour without the risk of injury to test subjects, says the Inspector General audit.
But it stresses that such models require "validated" evacuation data, which the FAA "does not have", and this "inhibits" the use of modelling for certification testing. The US National Transportation Safety Board had made a similar remark in a 2000 paper, stating that models were "heavily dependent" on real data.
"We have been ready to apply evacuation modelling to aircraft certification for at least the past 15 years – at least for derivative aircraft configurations," says University of Greenwich Fire Safety Engineering Group director Ed Galea.
OUTDATED APPROACH
"The US regulatory community has really dragged their feet on this and have not kept pace with the development of modelling technology," he says.
Galea, a professor of mathematical modelling, says the reliance on full-scale demonstrations is "outdated", and that evacuation scenario simulation "can do a much better job".
"Nevertheless, I am very pleased that the FAA is moving towards a performance-based environment. I think it is definitely the right move and long overdue," he says. The maritime industry has already moved towards such methods for passenger ships and is "significantly" further ahead than aviation, he notes.
"While there is still reluctance to accept some modelling concepts, the maritime industry has made important advances with each evolution," Galea adds.
Various modelling concepts and programs have emerged – with 'airEXODUS', 'Steps' and 'Pathfinder' among the more high-profile – and a number of academic papers have used them to explore application to aircraft evacuation.
A 2020 paper from the Polish military technology university WAT, using Pathfinder and the 787 widebody as a base, showed that increasing passengers' maximum speed "paradoxically" increased evacuation time, as it led to more passenger collisions.
"It was found that one of the key issues affecting the timing of an evacuation is the proper organisation of the evacuation by on-board personnel," it adds.
Pathfinder was also used on another 2020 study, from Berlin's Technische Universitat, to examine evacuation of a 180-seat single-aisle jet and assess the suitability of simulation software to reproduce passenger behaviour. It looked at such parameters as body dimension, conflict behaviour, and walking speed, the influence of body size on overwing hatch use, and the effect of escape-slide angle on evacuation time.
It concluded that evacuation within the 90s threshold prescribed by EASA and the FAA becomes "more difficult" as demographics and the physical characteristics of passengers change.
"Passenger composition specified for the certification test must be adapted… or the legal requirement of 90s must be reconsidered," it stated. "Certification tests to be performed by the manufacturer do not represent a real emergency evacuation situation, due to the failure to trigger a survival instinct.
"Since such a situation must not occur [given the need to protect passenger safety], the results of the certification tests have limited significance. It is questionable to what extent an evacuation, carried out under real conditions within 90s, is possible."