Royal Air Maroc is expecting to issue a request for proposals relating to a large fleet expansion by the end of this year.
Speaking during the Arab Air Carriers Organization conference in Riyadh, the Moroccan flag-carrier's chief executive, Abdelhamid Addou, said the airline was looking to expand the fleet to 200 aircraft.
"We believe Casablanca can become one of the major hubs in the region," says Addou.
One-third of this fleet total will comprise widebody types, with narrowbodies – including regional models – making up the other two-thirds. The airline is also looking to source a number of aircraft to serve as a "bridge" before the larger fleet expansion, says Addou.
Royal Air Maroc had indicated earlier this year that it was embarking on an ambitious growth plan covering the period to 2037, including a four-fold increase in size.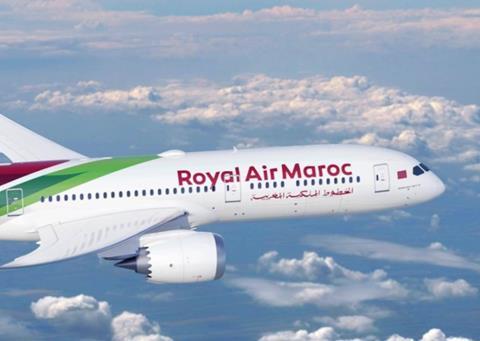 Addou says the decision process would normally take around two years but the carrier is hoping to "finish in one year", with a result around July-July 2024.
He says Casablanca is a regional hub but needs to "become more global", capitalising on its position between Europe and Africa, and its 'open skies' relationships with both the European Union and USA.
Addou expects the hub to evolve as a connecting facility with transit accounting for two-thirds of its traffic. The Oneworld carrier is looking to compete against such airlines as Air France, Ethiopian Airlines and Turkish Airlines.
Casablanca airport's operator, ONDA, opened a new arrivals zone in June, common to its terminals, enabling an increase in passenger capacity.
But ONDA has indicated broader expansion plans for Casablanca – as well as other airports in Morocco – signalling a need to increase the hub's terminal capacity to around 30 million passengers.
Royal Air Maroc recently unveiled a new global promotional campaign, 'Dream Africa', following the resurgence of air travel in the region.
"This reaffirms the company's prominent position in Africa and underscores its dedication to unlocking the continent's potential," it states.
Addou says the campaign promotes "south-south co-operation" and acceleration of political, economic, societal, cultural, and technological development.