Royal Air Maroc has outlined plans to expand its fleet to 200 aircraft over the next 15 years, under a partnership programme with the country's government.
The programme covers the period to 2037. The carrier signed an agreement with the Moroccan prime minister, Aziz Akhannouch, on 11 July in Rabat, the capital.
Royal Air Maroc has around 50 aircraft and the expansion would effectively quadruple the airline's size.
The partnership is intended to strengthen the role of air transport in the country's economic development efforts, and support the government's aims to be attracting 65 million travellers by 2037.
Royal Air Maroc says the agreement is a "historical moment" for the company and provides for a "visionary development plan".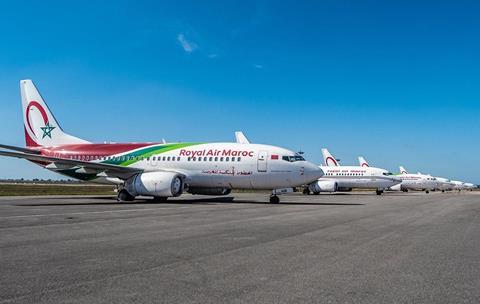 The government says the Moroccan state's participation in the airline's capital "will be reinforced", supporting its large-scale investment projects, as well as its efforts to digitise and improve service quality.
Royal Air Maroc, which is a member of the Oneworld alliance, will open new international services as well as strengthen its domestic route structure.
Casablanca airport will be developed as a "platform connecting major international hubs", the government adds, with the aim of positioning it as one of Africa's top three in terms of traffic and connectivity.
Royal Air Maroc operates a fleet primarily comprising Boeing 787-8s and -9s, 737-800s and 737 Max jets, and Embraer 190s.