Russia's government is allocating Rb23.4 billion ($317 million) to the country's carriers to provide financial support as the coronavirus crisis begins to affect their operations substantially.
Passenger traffic among Russian airlines was down by 93% in April.
Aeroflot, Rossiya and Ural Airlines passengers numbers fell by 92-95%, while Utair's and S7 Group's figures respectively slumped by 89% and 79%, according to preliminary data from federal air transport regulator Rosaviatsia.
The impact of the crisis has started to show in financial results.
Aeroflot's first-quarter figures, published under local accounting standards, reveal a net loss of Rb16.1 billion – around the same level as the previous year, but the airline points out that last year's loss was already "unusually high" as a result of fuel costs.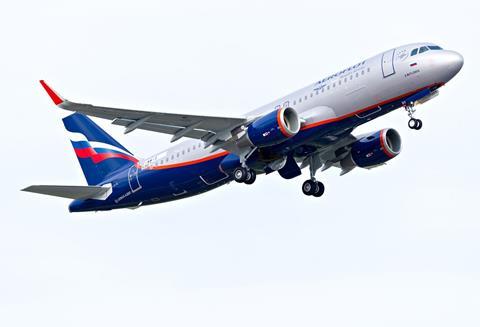 Rosaviatsia says the state support will "ensure the continuation of Russian airlines' activities", and is intended to repay costs of carriers engaged in commercial transport over February-July 2020.
The subsidy will enable airlines to pay the salaries of aviation personnel, and partially contribute towards leasing payments and airport parking fees.
Russian airlines receiving the support must continue passenger transport operations and maintain an employee count at least 90% of the level on 1 January.
"Part of the subsidy may be aimed at paying expenses for operating activities and property maintenance," adds Rosaviatsia.
In a decree dated 13 May outlining the subsidies measure the government states that Rosaviatsia should monitor the "effective use" of the support, and report back by 1 February 2021.