Russian operator Aeroflot Group has disclosed a settlement with Irish lessor SMBC Aviation Capital, covering 17 aircraft.
The settlement relates to foreign-built aircraft which were retained by Russian airlines in the aftermath of international sanctions imposed over the Ukrainian conflict.
Aeroflot says that, under the agreement reached, the lessor has "terminated" claims under leasing agreements with the airline and policies issued by Russian insurers.
Ownership of the aircraft has been transferred to the insurance company NSK which paid the settlement sum.
"Aeroflot Group maintains negotiations on settlement of existing claims with other lessors of foreign-made aircraft," the operator states.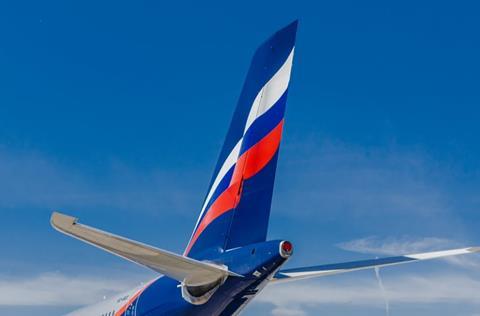 SMBC Aviation Capital, based in Dublin, says it has received a cash settlement and puts the proceeds at around $710 million.
It says its insurance claims under Aeroflot's policies related 16 aircraft and their engines, plus a single aircraft managed by the lessor.
SMBC Aviation Capital says the settlement and receipt of proceeds are fully-compliant with applicable laws – including sanctions regulations – and adds that it will continue pursuing litigation through Irish courts under its own insurance policies.
It states that it will also persist with seeking to "mitigate" its losses with respect to aircraft leased to other Russian carriers.
Aeroflot Group had previously disclosed a similar settlement with leasing firm AerCap.