East Russian operator Aurora is to acquire 95 of the new UZGA LMS-901 Baikal light transport aircraft, under an agreement with the state leasing company GTLK.
The acquisition is the subject of a letter of intent signed during an economic forum in Vladivostok, the carrier states.
Aurora says the size of the agreement takes into account the need to conduct "socially significant" passenger transport.
It will integrate them to expand the network of its unified eastern airline project intended to connect remote locations.
The aircraft will also be used for contracted federal government work, including forest protection and medical services.
Aurora says it will firm the agreement for the aircraft "after a series of necessary procedures", adding that it plans to take delivery over the course of 2026-30.
The carrier adds that it is considering the possible use of federal funding to finance the acquisition.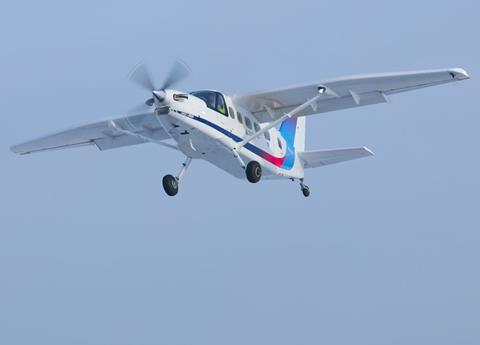 "Economic efficiency, technical reliability and passenger comfort are what the airline and our passengers expect from the new aircraft," says general director Konstantin Sukhorebrik.
GTLK chief Evgeny Ditrikh says the Baikal will replace the "obsolete" Antonov An-2 which makes up nearly half the fleet of regional airlines in the far east of Russia.
Serial production of the nine-seat Baikal will be carried out at a new assembly site at Komsomolsk-on-Amur, states UZGA general director Sergei Fedorov.
He says this plant will receive a "stable" demand for the aircraft from the outset, guaranteeing employment for "hundreds of workers".
UZGA expects the parties to the acquisition will agree the essential terms of the transaction – including configuration and composition of aircraft equipment, the delivery schedule and price, and maintenance arrangements – by the end of this year.