Russian state leasing firm GTLK is aiming to retrieve aircraft quickly from operator SKOL, after disclosing that a Kaliningrad court has declared the airline bankrupt.
SKOL had already been struggling after federal air transport regulator Rosaviatsia took steps a year ago to cut the airline's fleet over unpaid debts.
According to GTLK the Kaliningrad arbitration court has opened bankruptcy proceedings against SKOL and terminated the authority of its chief, assigning a bankruptcy trustee to oversee the carrier.
GTLK puts the size of SKOL's debt to the lessor at more than Rb8 billion ($140 million), adding that it has a number of other creditors including banks, airports and the tax service.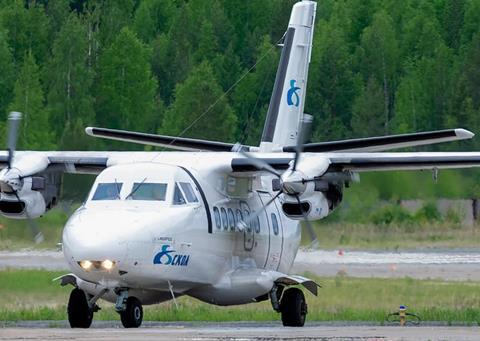 The lessor had assigned five regional turboprops and 30 helicopters to the airline, and has managed to recover 23 of the 35 aircraft.
GTLK says it is looking to secure the "earliest possible return" of the aircraft. Helicopters seized from the carrier are being reassigned to other operators.