Budget carrier Ryanair has disclosed that it has recorded several instances of non-European Union investors' failing to comply with disposal requirements after acquiring shares in the airline.
Ryanair is an EU airline which means it must be controlled by EU shareholders.
The UK's final 'Brexit' withdrawal from the EU on 1 January means airlines have had to consider whether their shareholding structures still met this requirement, and take action if necessary.
Ryanair has a long-standing prohibition, in place for nearly 20 years, on non-EU nationals buying its shares.
It decided in February 2002, in an effort to increase its EU-held share capital, that all shares subsequently acquired by non-EU investors would be designated as restricted shares, and would have to be sold to EU nationals.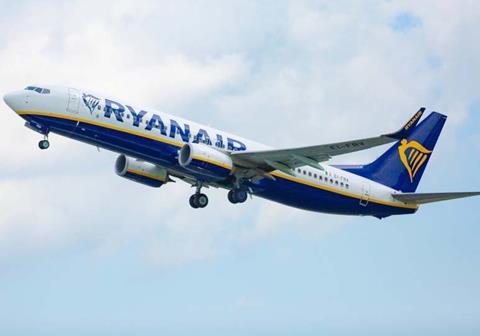 Ryanair says its restrictions on non-EU share ownership "continue to be complied with by the vast majority of investors".
But it states that it has recorded "a number of acquisitions" of its shares by non-EU nationals since 1 January in relation to which investors have "not complied" with disposal requirements.
Ryanair says it has initiated the "forced sale" of around 1 million shares under its restricted-share policies.
The carrier says it has appointed brokers to carry out independent sales of the affected shares, the proceeds of which will be transferred to the investors concerned.
Ryanair adds that it could carry out further forced sales of restricted shares in the future in order to ensure alignment with its EU shareholding requirements. Non-EU nationals can continue to invest in Ryanair through its American Depositary Receipt programme.