Budget carrier Ryanair is to resurrect its base at Copenhagen airport, several years after an abortive attempt to establish a presence at the Danish capital.
Ryanair is to station two aircraft at Copenhagen from December this year, and offer 24 routes from the city for the winter season – including four new connections, to Paris, Warsaw, Dusseldorf and Faro.
The airline had disclosed in 2014 that it would open a Copenhagen base in March 2015, with up to four jets.
But the venture was short-lived. The airline chose to close the base, just a few months after opening, after a Danish labour court ruled in favour of local unions in regard to negotiations over terms and conditions.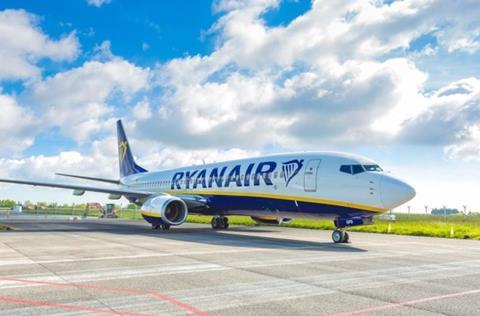 Ryanair's revival of the Copenhagen plan will give the airline a second Danish base after Billund, where it stations two aircraft.
It says pay and conditions at the Billund base are covered by a collective labour agreement with the union Dansk Metal.
Ryanair, through its Malta Air subsidiary, reached a labour agreement with Dansk Metal for Billund crews earlier this year, and the carrier states that the new jobs at Copenhagen will be created under the same pact.
The airline says the new Copenhagen base "complies fully with Danish employment law", adding: "These high-paid jobs will all pay their taxes in Denmark."
Ryanair already operates 20 routes at the Danish capital, and says the base will enable it to offer earlier and later flights.
The airline adds that it will probably serve Copenhagen routes from its specially-branded low-cost pier.
Ryanair operates a fleet of Boeing 737-800s and 737 Max 8-200s.