Irish budget carrier Ryanair is to proceed with a delisting of its shares from the London stock exchange, after revealing in early November that it was considering the measure.
The decision, confirmed on 19 November, follows shareholder discussions over the proposal. Cancellation of its listing will take place on 20 December, with the final day's trading on 17 December.
Ryanair says the volume of trading on the London exchange "does not justify the costs", and it is to request that the UK Financial Conduct Authority cancels its listing.
The company will maintain its primary listing on the Euronext Dublin exchange.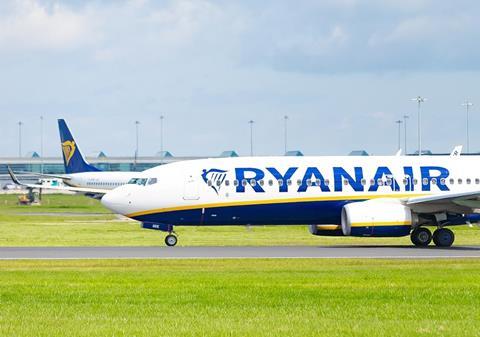 Ryanair says the decision to consolidate trading on a single regulated market will be to the "benefit of all shareholders".
It had previously stated that trading of shares on the London exchange had substantially fallen following the withdrawal of the UK from the European Union.
EU airlines must be majority-owned by EU entities, and Ryanair prohibits citizens from non-EU countries – like the UK – from purchasing its shares.