South African Airways' rescuers are terminating leases on nearly half the airline's 40 leased aircraft, while those on another 15 have been undergoing renegotiation.
The carrier had a fleet of 49 jets when it entered the business rescue process on 5 December last year, including nine A340-300s and -600s that it owned.
Forty other aircraft were leased and a draft business plan – drawn up by the rescue practitioners, but disclosed by the South African political opposition party – details their status.
The plan shows termination of leases is being carried out on six Airbus A330-200s, three A340-300s, three A340-600s, and seven A319s. Some of these terminations have been concluded and the aircraft returned.
Two Boeing 737-300SF freighters have reached the end of lease, adds the draft plan, published by the Democratic Alliance.
Five Airbus A330-300s and 10 A320s are listed as having been the subject of renegotiation of their lease agreements, to reduce rental costs, although finalisation of agreements is on hold until there is "clarity" on SAA's future.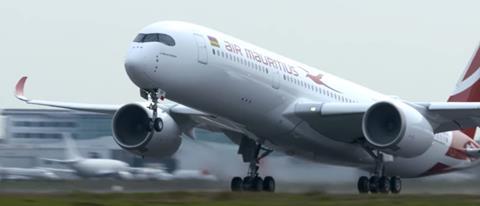 SAA had also introduced four A350-900s, two subleased from Air Mauritius and two from lessor Avolon subleased through Hainan Airlines.
Retention of these A350s, the plan indicates, will depend on the future route network of SAA.
SAA entered business rescue serving 21 routes including nine international sectors, 15 regional and six domestic.
The draft plan states that, last year, only eight routes – one international and seven regional – were profitable.
SAA made losses of R3 billion on its international routes over the 2018-19 fiscal year, and nearly another R1.2 billion on regional and domestic services.
Eleven routes including the long-haul services to Hong Kong, Sao Paulo and Munich would still have remained "significantly loss-making" with "no option to optimise further", the draft plan adds, even if costs were slashed by 25% and revenues reduced by 10%.
No firm details of the future route network for a restructured SAA feature in the draft plan, which is still being supplemented with information and remains subject to updates and consultation.