South African Airways has reached an agreement with its pilots' association which, it hopes, will mark an end to a drawn-out conflict over the carrier's restructuring programme.
The carrier says members of the cockpit association have overwhelmingly backed the agreement, with almost 95% voting in favour.
Negotiations have taken more than 10 months to conclude and SAA says the deal means it will retain 88 out of 268 remaining pilots.
Cockpit union SAAPA had been trying to persuade the government to accept alternative proposals to retain greater numbers of personnel under the SAA restructuring programme.
The government had argued that pilots were attempting to hold on to lucrative employment benefits, even as the embattled carrier struggled to avoid liquidation, and tried to convince individual pilots to sign up to voluntary severance packages.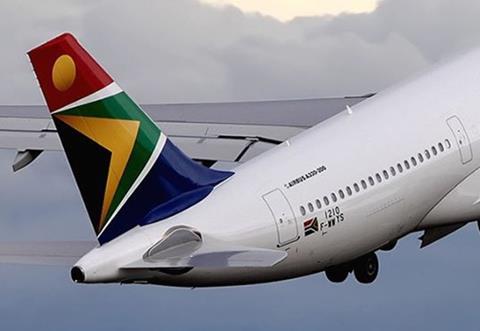 Such was the split between the two sides that courts have had to rule on the legitimacy of lockouts and the use of replacement labour by SAA. The new pact follows a recent ruling that went against SAAPA.
"This process has been a difficult one for all concerned especially as SAA is acknowledged by the aviation industry the world over for having outstanding cockpit crew," says SAA interim chief Thomas Kgokolo.
"I thank those pilots who will be leaving the airline, for their dedicated service and wish them success in their future endeavours."
SAA is intending to form a strategic partnership through which a consortium, Takatso, will take a majority share of the airline – a situation Kgokolo describes as a "new and important chapter" for the carrier.
"Following a prolonged period of not earning a salary, our pilots will now receive all monies due to them," he adds.
"We have achieved an optimal balance between vital experience required in the cockpit as well as addressing the company's transformation objectives.
"Our next step now is to accelerate the last stage of preparation for the airline to return to the skies."