SAS has obtained a favourable court ruling to shorten a notice period for a hearing on repayment of expenses, in relation to its recent equity-solicitation process, despite objections from a key financial participant in the carrier's restructuring.
The company, which is under US Chapter 11 bankruptcy protection, has selected a consortium – comprising participants including Air France-KLM, Castlelake and the Danish government – to inject capital into the airline under its 'SAS Forward' restructuring programme.
SAS says, in published court filings, that it agreed to the consortium's request to pay reimbursement of associated expenses by 10 October.
It says this "expedited" payment is necessary in order to ensure that the transaction is not jeopardised.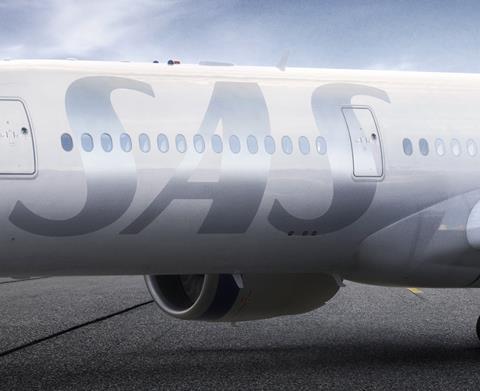 But Apollo Management Holdings, which provided SAS with crucial debtor-in-possession funding during the Chapter 11 process, had objected to the shorter deadline, arguing that SAS had failed to justify reducing the standard 14-day notice period.
Apollo dismissed SAS's reasons to shorten the deadline as a "self-created emergency" arising from an "artificially tight" timescale it agreed with the consortium.
"Mere convenience is not grounds to abbreviate notice, especially in a contested matter," it stated in a 7 October filing to the court, adding that the shortened notice would "prejudice" parties including Apollo.
But the court, in a 10 October ruling, has permitted the shortening, ordering that any objections to the expense reimbursement motion be filed by 11 October ahead of a 12 October hearing.