Scandinavian carrier SAS has been cleared to proceed with selling a batch of engineless Airbus A321s, for eventual part-out, to a US entity called Spectre Air Capital.
SAS is undergoing a corporate restructuring – known as SAS Forward – through a US Chapter 11 bankruptcy process.
Spectre had been one of two bidders for the airframes, court filings in July had disclosed, and its offer was the more favourable.
A provisional agreement to sell the aircraft was reached in March this year.
"One of the cornerstones of SAS Forward is a redesigned airline fleet, and this [sale] is one of many steps that [SAS is] taking toward that goal," the filing states.
It identifies the airframes as MSNs 1587, 1642, 1798 and 1817.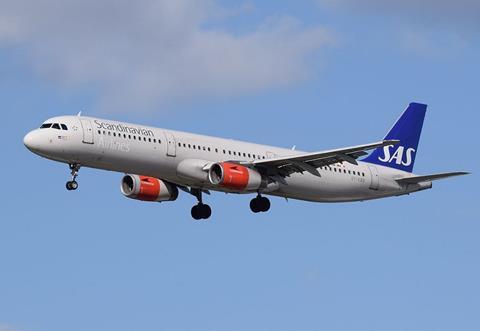 All four were manufactured over the course of 2001-02 and they were all originally equipped with International Aero Engines V2500 powerplants.
The court approved the transaction on 14 August.
While the purchase price for the airframes remains confidential, the filing states that the transaction will "contribute substantially" to SAS's liquidity.
Spectre Air Capital is based in Texas and specialises in leasing and trading mid-life passenger and freighter aircraft.