SAS is dropping regional operator Wideroe's ground-handling arm from serving the Scandinavian carrier at several Norwegian airports.
Wideroe says contracts for six of the 12 airports at which it provides ground services to SAS will be lost from February next year.
But these six airports – Trondheim, Stavanger, Bodo, Haugesund, Kristiansund and Alesund – account for 80% of the agreement.
"[We will] unfortunately lose the contract at several important airports," says Wideroe Ground Handling.
Wideroe took over SAS's ground-handling operations at Norwegian airports in 2016.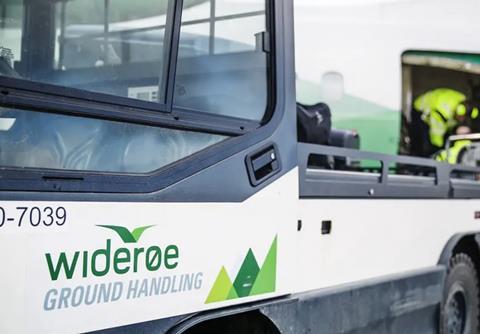 "It is somewhat surprising that SAS is moving such a large proportion of the contract," says Wideroe Ground Handling managing director Marius Myhre.
"We feel that we have stretched ourselves very far to be able to be competitive."
He says the company is awaiting the results of tender processes with other potential customers, including Norwegian, which could "partially compensate" for the loss of SAS's business. Braathens Regional Airlines recently selected Wideroe as its handling provider at 17 Norwegian airports.
Wideroe is undergoing a merger with Norwegian, although the tie-up has yet to receive regulatory clearance.
SAS is still going through a restructuring effort under US Chapter 11 bankruptcy protection.
It will retain Wideroe as a handler at Norway's Kirkenes, Alta, Svalbard, Evenes, Molde and Lakselv airports.