Scandinavia's SAS expects to commence its crucial SKr9.5 billion ($907 million) equity raise around the end of January, after the schedule for its 'SAS Forward' restructuring programme slipped.
The airline is re-organising under US Chapter 11 protection and expects to exit the process in the second half of next year, says chief executive Anko van der Werff, owing to "some delay" with items such as internal negotiation deadlines, which it had hoped to complete in October.
SAS has been discussing revised agreements with personnel representatives as part of the 'SAS Forward' plan to cut costs.
It states that it has reached new arrangements with two Norwegian cabin crew unions, NKF and SNK, which will run to the end of March 2024. This will largely involve an extension of an existing pact from 2020 with "some minor changes".
SAS has stressed that "all parties", internal and external, will need to contribute to the restructuring scheme in order to transform the company.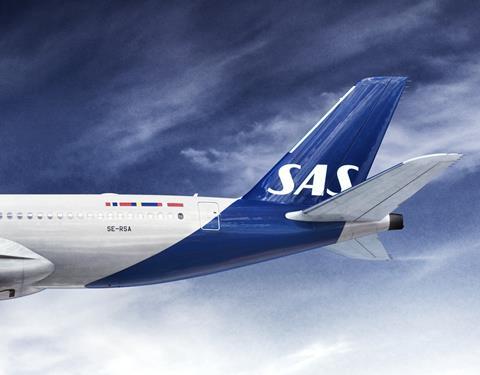 Speaking during the carrier's full-year financial briefing, van der Werff said the delay in the schedule would amount to "a few months".
The airline drew the first $350 million tranche of a $700 million debtor-in-possession financing agreement in September, and expects the remaining $350 million tranche to be available for use in the first quarter of its current fiscal year – the three-month period to the end of January 2023.
This second tranche has conditions attached and van der Werff says the airline wanted to have "clarity" by October.
But he says the company has to progress "step by step" and acknowledges that, as a result of the delay, the timeline for starting the equity raise – which SAS had expected this year – will probably be "kicked down the road a bit further", to the end of January 2023, "at the earliest".
Van der Werff stresses, however, that the shift in schedule is "not a lot".
SAS's restructuring involves cutting annual costs by SKr7.5 billion, converting around SKr20 billion of debt into equity, and raising SKr9.5 billion in new equity.