Sweden's national legislature has rapidly approved a proposal to issue credit guarantees of up to SKr5 billion ($488 million) to airlines, of which SKr1.5 billion will be allocated to SAS.
Under the agreement the state will guarantee commercial loans to airlines affected by the coronavirus crisis.
"The matter was decided even though it had been submitted less than two working days [beforehand]," says the legislature, the Riksdag.
Credit guarantees must be notified and approved by the European Commission before they can be issued, it points out.
The measure was put forward under special conditions which enable amending of the budget in extraordinary circumstances.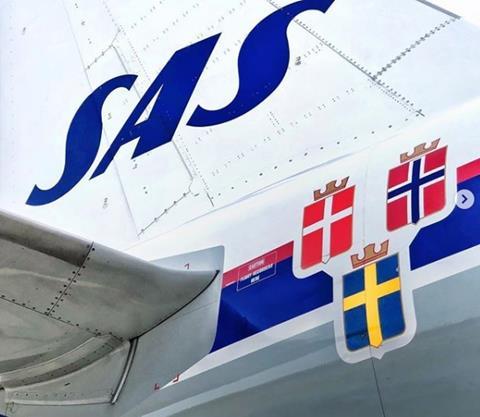 Sweden's measures follow a cross-party agreement within the government. Some 20 operators that have Swedish commercial aviation permits could benefit from the measure.
"Demand for flights has essentially disappeared within a very short space of time," says the Swedish finance ministry.
"Many airlines are in an acute financial situation and are having difficulties securing loans on the capital market."
It says that, for airlines to secure loans, the state must be able to guarantee loans secured from commercial banks.
"The purpose of this proposal is to protect essentially viable Swedish airlines from being put out of business as a result of the prevailing situation," it adds.
SAS will benefit from similar measures provided by the Danish government, the ministry says. Both governments are shareholders in the airline.
Several SAS aircraft operate on the Norwegian registry and the carrier is set to receive a NKr1.5 billion ($136 million) package being guaranteed by the neighbouring Norwegian government, a former shareholder until 2018.