Scandinavian operator SAS's negotiations with cockpit crew representatives over its latest transformation plan have already encountered friction, with pilot union Svensk Pilotforening walking out of talks barely after they began.
SAS has initiated a long-term plan, 'SAS Forward', in a bid to generate SKr7.5 billion ($800 million) in cost savings.
The company warns that it is "in a more severe situation than ever" and that it needs to secure a competitive position.
"It's worrisome that the pilot unions – after the second day of negotiations – chose to walk out of the negotiation room," it states.
"By doing so, they are putting the entire company at stake, including thousands of colleagues' jobs and careers."
Among the measures within SAS Forward are changes to the network, fleet and product. The carrier has established new operating platforms, SAS Link and SAS Connect, based respectively on Embraer and Airbus models, as part of its effort to cut the cost base.
But the pilots' union argues that the company, having slashed the number of cockpit crew in 2020 as the pandemic emerged, is demanding excessive concessions in terms of increased working hours and salary reductions.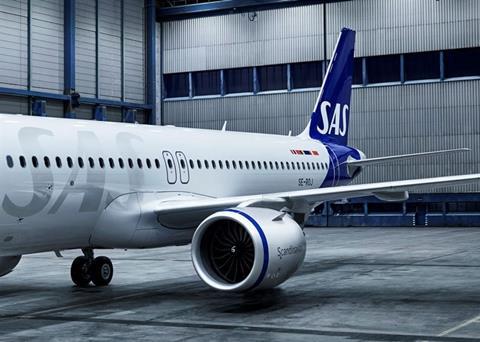 Svensk Pilotforening president Martin Lindgren believes SAS is using unfair "fire and rehire" recruitment processes, setting up its own employment agencies for taking on SAS Link and SAS Connect pilots.
He claims that pilots who do not accept the concessions are being replaced through these agencies, and confirms that the union refused to continue talks with the airline.
Lindgren compares the situation with the controversial mass dismissal of employees at the P&O Ferries shipping firm in the UK, and their replacement with personnel contracted to an external supplier.
He estimates that about half of the recruited personnel are captains brought in externally, while first officers are sourced from pilots laid off in 20202.
The pilots' collective bargaining agreement expires on 31 March but will remain in effect until a new one is finalised.
Lindgren is not optimistic over the direction of negotiations, however, and hints that industrial action could ultimately be taken. "It's not looking good," he says. "We need management to change."