Scandinavian operator SAS is filing statements of its financial affairs, as well as documentation covering assets and liabilities, with a US bankruptcy court.
The company had sought to extend a deadline for the filing – from 19 July to 2 August – after experiencing a strain on its resources resulting from a 15-day pilot strike.
This strike had begun on 4 July, the day before SAS sought US Chapter 11 bankruptcy protection with the New York court.
SAS had asked the court for more time to gather financial information because it was trying to balance the requirements of the Chapter 11 process against the re-organisation of its disrupted flight schedule and rebooking of affected passengers.
The company indicates that it will "shortly" file the statement of financial affairs and its schedule of assets and liabilities.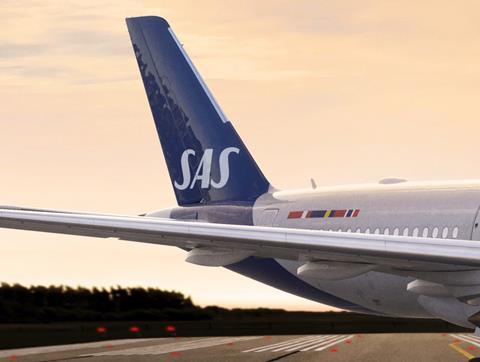 SAS has disclosed, as part of the filing, that its revenues for the first eight months of its fiscal year, to 30 June 2022, reached SKr19.4 billion ($1.9 billion).
Its total assets stood at SKr60.2 billion with total liabilities of SKr58.6 billion. The company had SKr7.79 billion in cash.
SAS says the figures are unaudited and reflect its "reasonable efforts" to obtain the financial status of each of the subsidiaries involved in the Chapter 11 filing. The company is due to disclose its third-quarter financial performance on 26 August.