Scandinavia's SAS is preparing to commence operations from Copenhagen with new internal operating models, known as SAS Connect and SAS Link, but insists they will not prove confusing to customers.
SAS says market dynamics have "changed substantially" over the course of the pandemic and the shift requires the company to "take the next steps" in developing its operating model to ensure cost-efficiency and competitiveness.
It will start the SAS Connect operation from Copenhagen in early 2022, said chief executive Anko van der Werff, speaking as the carrier unveiled full-year pre-tax losses of SKr6.5 billion ($718 million).
The airline is examining the possibility of expanding SAS Connect to bases in Stockholm and Oslo during the coming year.
Van der Werff adds that SAS Link is also planned for Copenhagen operations in 2022.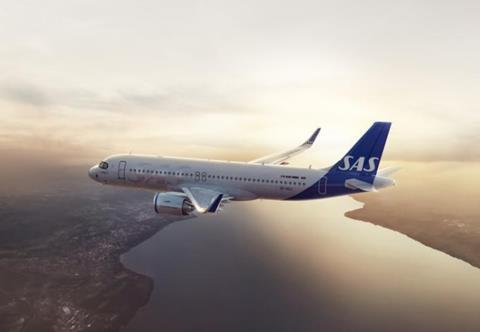 SAS Connect and SAS Link will fit alongside the main SAS Scandinavia division and the wet-lease services, giving the company a total of four production platforms.
Van der Werff says the measure to "enhance" the SAS operating model is intended to prepare the company for increasing leisure travellers in future market demand.
"The objective is to make sure that SAS has the possibility to profitably expand operations as the market re-opens," he says.
"Each platform is responsible for delivering full-scale airline services to SAS."
He says the model will provide "further flexibility while reducing complexity" and – with each platform independently accountable – increase the focus on cost and efficiency.
But he stresses that the company does not intend to commercialise SAS Link and SAS Connect differently, and he does not believe there is "room for confusion".
"Above all, it really is the necessary change in order to secure the future of SAS in a role as Scandinavia's leading airline," he says, adding that the company has an "exciting, promising and eventful year ahead".