Portuguese carrier SATA Air Acores has been cleared to take government compensation and liquidity support worth over €267 million ($320 million), but a previous investigation into suspected illegal support measures is being extended.
European Commission regulators have cleared a €12 million state grant to SATA Air Acores, as compensation for pandemic-related travel restrictions over March-June last year, plus a further €255.5 million in additional liquidity.
Any public support in excess of the damage will need to be returned to the government, the Commission states.
The government is intending additionally to grant €122.5 million to SATA – through public loans or a guarantee – to address urgent liquidity needs until the end of November this year, on top of a €133 million liquidity-support package cleared by the Commission in August last year.
This is being provided to maintain essential services including public-obligation routes. SATA Air Acores operates inter-island flights while its sister carrier, SATA Group's Azores Airlines, primarily serves mainland Portuguese and international destinations.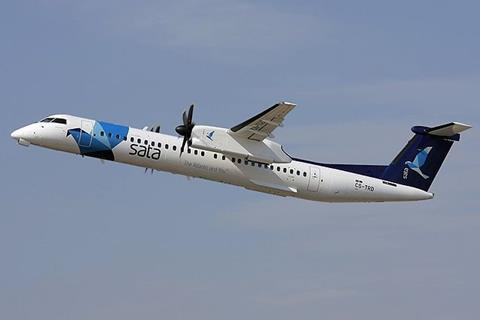 But the Commission also warns that it is extending an in-depth probe into prior public-support measures, after the Portuguese government notified that it planned to award restructuring aid to the company.
The Commission says it "has doubts" that this restructuring support complies with state-aid rules, suggesting that the support "does not appear to be limited to a minimum".
It is also sceptical about the "solidity" of assumptions and the timeframe behind the restructuring, and whether it meets the principle – dubbed 'one time, last time' – that such aid can only be given once in 10 years.
The investigation, it stresses, offers an opportunity for comment and its outcome is not prejudged.
SATA Group, the airlines' parent, had been facing financial problems before the pandemic, with operating losses and negative equity, and the situation has been "aggravated" by the crisis, says the Commission.
It states that companies which were already in financial difficulty before the pandemic are not eligible to receive support under the state-aid temporary framework adopted in March 2020. This framework, says the Commission, is intended for companies which – outside of the pandemic – would be viable.
Companies which were financially pressured before the pandemic, it adds, have access to other forms of support – subjected to certain state-aid conditions.
European competition commissioner Margrethe Vestager says the approved measures for SATA will "ensure the continuity" of air connections, but adds that the authorities will remain in "close contact" regarding the probe into previous support to its airlines.