Saudi Arabian authorities have chosen to open the kingdom's airspace to all civil carriers, including operators conducting services to and from Israel.
The decision is a crucial step forward in the efforts to broaden Israeli-Arab links following the signing of the Abraham Accords in 2020.
This agreement resulted in normalisation of diplomatic relations – including air transport connections – between Israel, the United Arab Emirates and Bahrain, under the administration of former US president Donald Trump.
Access to Saudi Arabian airspace is critical because the kingdom covers a vast area around which aircraft operating certain Israeli routes would otherwise have to fly.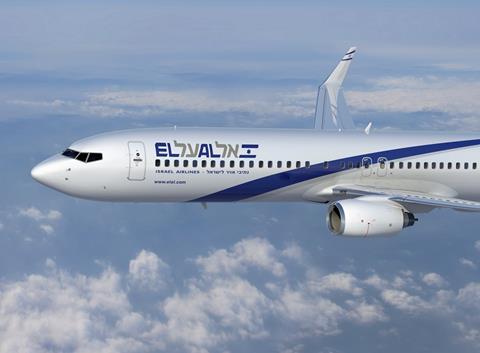 US president Joe Biden is set to fly from Israel to the Saudi city of Jeddah on 15 July.
He describes the Saudi Arabian airspace decision as "historic" and adds that it will contribute to "building a more integrated and stable Middle East region".
Saudi authorities have previously permitted a number of Israel-bound services – including flights by El Al – to operate through the country's airspace following the Abraham Accords pact.
"While this [broad airspace] opening has long been discussed, now, thanks to months of steady diplomacy between my administration and Saudi Arabia, it is finally a reality," says President Biden.
"As we mark this important moment, Saudi Arabia's decision can help build momentum toward Israel's further integration into the region, including with Saudi Arabia."