SkyTeam's inclusion of Virgin Atlantic will take membership to 19 carriers, but the alliance is not prioritising further expansion.
Speaking during an event in London on 27 September, the alliance's chief executive, Kristin Colvile, said the UK carrier was a welcome addition.
But she adds that SkyTeam is not currently seeking to recruit further.
"The focus is not on growing SkyTeam," she says. "It's not something we're actively looking at."
Colvile says the alliance is concentrating on digital technology simplification to smooth passenger connections between its members and ensure the "disparate" systems of the various airlines are able to communicate.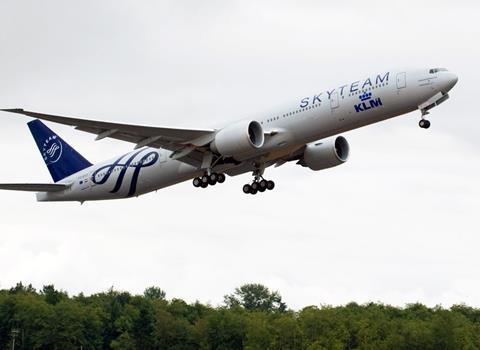 This programme is starting to roll out, says Colvile, and she expects all the SkyTeam carriers to be connected within six months.
"It's not to say that, once we have Virgin Atlantic on board, that we won't be open to new members if they bring value to existing members and customers," she states.
SkyTeam has undergone recent changes including the replacement of Alitalia by successor carrier ITA Airways, while Russian carrier Aeroflot's membership is currently suspended.