Spanish private and wet-lease operator Privilege Style has introduced an Airbus A330-200 which will replace the company's Boeing 767-300ER.
Set up in 2003, Privilege Style is based in Palma de Mallorca, and specialises in customised ad hoc services for corporate entities, sports teams, humanitarian organisations and tour operators.
It identifies its latest acquisition as MSN1407, a Rolls-Royce Trent 700-powered airframe originally delivered to Virgin Australia in 2013.
The aircraft has been introduced to the Privilege Style fleet under the Spanish registration EC-NZJ.
"This acquisition demonstrates our ongoing commitment to continue renewing and improving our services, with a flexible fleet that allows us to meet the current needs of the market," says chief executive Javier Ortiz.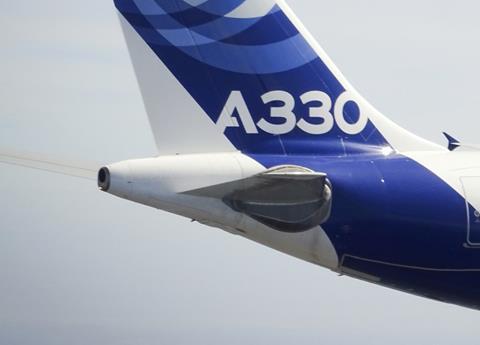 Privilege Style withdrew its 264-seat 767 from operation at the beginning of this year.
It says the 275-seat A330 – which includes 20 seats in the business-class cabin – will offer lie-flat accommodation and "extensive" in-flight entertainment options.
Privilege Style adds that the twinjet will be able the carrier to cover the "wide variety" of routes on its network, adding: "Thanks to this configuration, the aircraft will provide a travel experience in which comfort will be the main protagonist."