Sweden's government is proposing that it be authorised to enter a debt-to-equity swap to provide financial assistance to flag-carrier SAS.
But it will not supply fresh capital to the struggling airline.
Swedish trade and industry minister Karl-Petter Thorwaldsson disclosed the proposal on 7 June.
It would require the legislature to approve conversion of SKr2.5 billion in hybrid instruments and SKr1.5 billion of outstanding loans into shares.
SAS is aiming to convert around SKr20 billion of liabilities into company shares under its 'SAS Forward' restructuring programme.
The ministry says the measures would require clearance from the European Commission.
SAS has been "hit hard" by the pandemic, the ministry states, with reduced travel and increased competition, leading to a "sharply deteriorating financial situation" for the airline.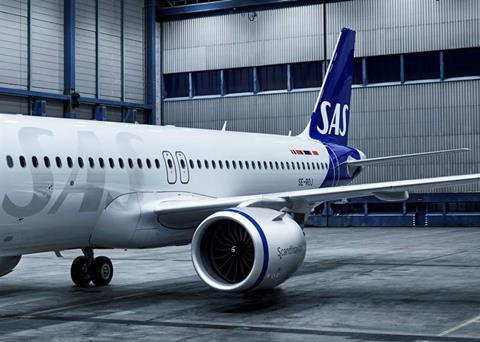 "In order to be able to act responsibly, in the state's role as a shareholder, the government proposes that the [legislature] authorises [it] to convert – in whole or in part – the Swedish state's outstanding receivables," it adds.
SAS says the Swedish government decision is an "important step" in the transformation plan.
"Full implementation of 'SAS Forward', including the burden-sharing components, will allow SAS to become a competitive player in the European airline industry," it says.
The airline needs support for the restructuring scheme to attract the new equity capital necessary to improve its liquidity.
But the government will not inject additional new capital into the airline. The Swedish state holds a 21.8% share of SAS, the same size stake as the government of Denmark.
SAS has previously stated that the debt-to-equity conversion and the intended introduction of new equity to the carrier will significantly dilute shareholders' interests.