Sweden's and Denmark's governments are backing a capital increase for Scandinavian carrier SAS, which is seeking around SKr12.5 billion ($1.33 billion) in support funding.
The Swedish government has submitted a proposal to the country's parliament for support amounting to SKr5 billion, says SAS.
It adds that the Danish government has signaled "political unity" for the recapitalisation measure.
But it says it "remains in dialogue" over the terms of the funding, and the "burden-sharing" required by the two governments.
"These measures will involve internal, external and financial stakeholders in the company, including the holders of SAS outstanding bonds and hybrid notes," it states.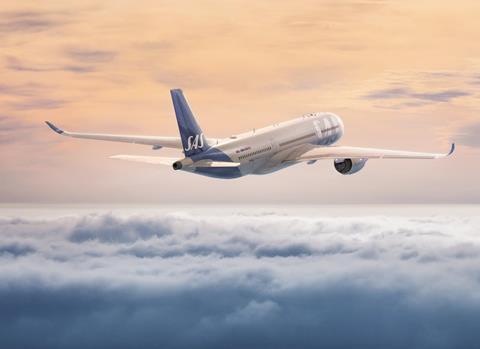 Sweden's government holds 14.8% of SAS while the Danish government has 14.2%.
The Norwegian government was a former shareholder in the airline, but sold its stake two years ago.
SAS says, however, that it is trying to obtain funding support from the Norwegian government.
It expects to disclose further details on the recapitalisation measures before the end of the month.
SAS has been seeking the additional capital to enhance liquidity and ensure that shareholders' equity will be maintained at sufficient levels.
It believes the recovery process for airlines following the coronavirus crisis will extend "well into" 2022.
SAS has approved a business plan which involves cutting 5,000 personnel and enhancing productivity through new collective bargaining agreements.