Lufthansa Group carrier Swiss is to experiment with artificial intelligence to carry out its passenger-count during the boarding process.
On particular flights carried out from April to June the airline will fit a camera system to record embarkation and use it to digitise the count.
Swiss says the intention is to ease cabin crew workload and "enhance security".
The three-month trial, conducted with an external partner, will aim to train the artificial intelligence application to learn from the boarding procedure.
"It must be able, for instance, to distinguish whether a passenger is carrying an infant in their arms, and must also function faultlessly even in challenging lighting conditions," says the carrier.
"Results will be constantly analysed throughout the trial phase to steadily improve the artificial intelligence's reliability."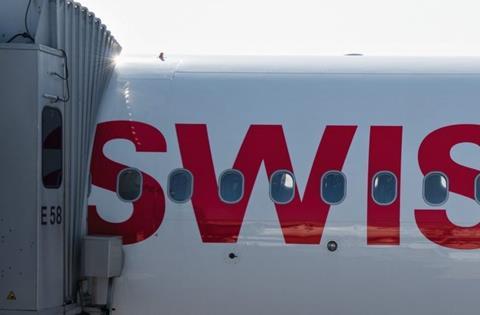 Cabin crew will continue to carry out a manual passenger count during the trial.
"Passengers on the flights concerned will be informed of the trial before they embark," the carrier states.
Only video images will be captured, with no audio, and passengers will not be identified.
The airline stress that it will prioritise data protection and ensure compliance with Swiss laws on security, adding that it will delete the information after processing.
Swiss will decide on further measures, including potential introduction of the system, once it has analysed the trial results.