Air France-KLM Group carrier Transavia is investing in a start-up operator which aims to concentrate on flying fully-electric aircraft.
The start-up, Lucy, intends to offer electric flights from Eindhoven from 2025 using five-seat aircraft with a range of 135nm (250km).
Transavia is participating through its investment division, Transavia Ventures, as part of its strategy to support sustainable air transport.
Lucy founder Teun Kraaij says the operation will initially focus on electric flights for business passengers, but that the Transavia tie-up means routes to leisure destinations can be "accelerated".
Kraaij claims the new operator will have sufficient capability – potentially including larger, longer-range aircraft – to "take over" certain routes from other carriers by 2030, and integrate electric flight into airline networks.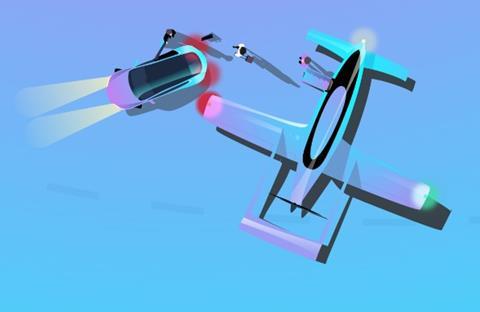 Transavia is already supporting the development of sustainable aviation fuel, and is a partner in construction of hydrogen infrastructure in the vicinity of Rotterdam airport.
"We are going to make flying with Transavia more sustainable," says chief executive Marcel de Nooijer.
Lucy says it plans to be the "fastest, most climate-friendly" method of traveling across Europe, offering customs the chance to book through a single mobile phone app, with transfers via an electric vehicle to the airport and the electric aircraft.