British Airways and budget carrier Ryanair are being investigated by the UK's competition authority to determine whether the airlines have been refusing refunds to passengers for flights they were legally unable to take.
The Competition and Markets Authority's probe has emerged from government-imposed travel restrictions to curb the effects of the coronavirus pandemic.
These restrictions prevented customers from taking flights legally but the authority is concerned that passengers booked on affected flights – services which were not cancelled – were subsequently denied refunds.
It says it is assessing whether either airline has broken consumer law, opening enforcement cases against both and informing them of its doubts.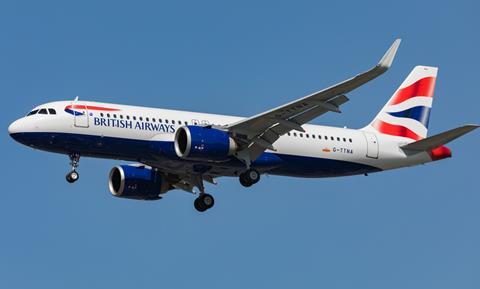 The authority says that, during periods of government lockdown across the UK, the carriers "refused to give refunds" to people lawfully unable to fly – although BA offered vouchers instead, while both airlines gave an opportunity to rebook.
"[We are] concerned that, by failing to offer people their money back, both firms may have breached consumer law and left people unfairly out of pocket," says the authority – but states that "it should not be assumed" that the airlines have transgressed.
It says it is "seeking to resolve these concerns" which might include seeking refunds or "other redress". BA's regional CityFlyer division is also subject to the probe.
The authority's chief, Andrea Coscelli, says carriers have had a "tough time" as a consequence of the pandemic's impact on domestic and international travel, customers should not be financially penalised for obeying the law.
"Customers booked these flights in good faith and were legally unable to take them due to circumstances entirely outside of their control," says Coscelli.
"We believe these people should have been offered their money back."
British Airways and Ryanair have been notified of the Competition and Markets Authority's concerns and will have an opportunity to respond to the organisation.