UK start-up cargo carrier One Air has disclosed that it could look to modernise with Boeing 777 freighters as its business develops.
The operator is formally seeking to operate US routes, and has submitted a filing with the US Department of Transportation.
One Air has newly secured an air operator's certificate from the UK Civil Aviation Authority and it has a single aircraft – a Boeing 747-400 converted freighter (G-UNET).
It states that it will provide capacity on "key logistic corridors" between the UK and cargo hubs in the Middle East, China and USA.
"We will grow our operation by adding capacity – but only when it is fiscally prudent so to do," it says.
"We intend to add aircraft from elsewhere in the family of companies of which we are part, but will move to acquire more modern aircraft – potentially the Boeing 777F – when this is sensible for the business."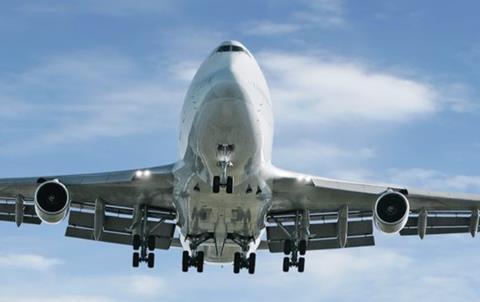 One Air's filing shows that the carrier is 51%-owned by chief executive and UK citizen Paul Bennett, while the 49% balance is held by an Indian citizen, Guneet Mirchandani.
Mirchandani also has a 49% share in Moldovan cargo airline Aerotranscargo, and wholly-owns Aerotranscargo FZE – which is based in Sharjah in the United Arab Emirates.
He also holds 80% of broker and logistics company Air One Aviation, while Bennett has the other 20%.
One Air's filing insists its ownership and control, specifically in relation to Mirchandani's citizenship, is not "inimical" to US aviation policy.
It has not identified the US routes it is aiming to serve.
But One Air states that it will "help fill the shortfall in air cargo capacity generated by the demise of the UK's only independent cargo freighter operator" – referring to CargoLogicAir, which had ties to Russian businesses and was forced to file for administration owing to the difficulties of navigating the international sanctions imposed as a result of the Ukraine conflict.
"As trade recovers post-pandemic and re-establishes a new normal by adapting to geopolitical issues, secure and reliable air freight logistics and heavy-lift capability continues to be vitally important nationally and internationally," insists One Air.