UK competition regulators are to re-energise the long-running probe into the IAG and Oneworld transatlantic joint business arrangement, as the air transport sector continues to recover.
The Competition and Markets Authority had effectively put its investigation on hold, with interim remedies in place, as the Covid-19 pandemic disrupted airline operations.
But it states it will assess the joint agreement "in the context" of the post-pandemic recovery, gathering further information and requesting data.
Five Oneworld or IAG-owned airlines – British Airways, American Airlines, Aer Lingus, Iberia and Finnair – have signed up to the transatlantic pact, which was previously investigated by the European Commission.
But the UK's withdrawal from the EU means the Commission no longer conducts competition oversight for the UK market.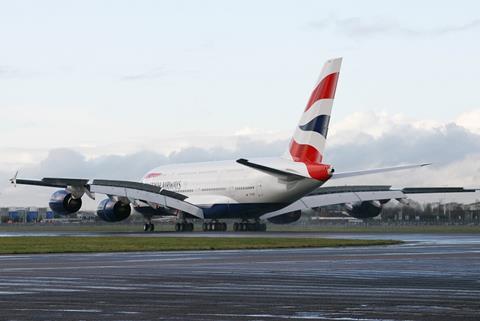 With a 2020 expiry date approaching for commitments made during the Commission's earlier assessment, the Competition and Markets Authority opted in October 2018 to open its own probe on the state of the airlines' agreement.
IAG and American Airlines offered new commitments to the regulator in early 2020, but the onset of the pandemic led the regulator, later that year, to decide against accepting them.
In order to circumvent the expiry of the previous commitment regime, the Competition and Markets Authority introduced interim measures to plug the resulting "enforcement gap".
These interim measures essentially extended the terms of the prior EU commitments until March 2024, giving the market a period in which to stabilise.
The Competition and Markets Authority aimed to complete its investigation – and consider wheher a longer-term remedy was necessary – before these interim measures expired.
But the prolonged recovery forced the regulator last year to extend the interim measures by another two years, until March 2026.