UK long-haul start-up Sentra Airways has formally applied for an operating licence with the country's aviation regulator.
Sentra is intending to open services to West Africa – identifying an initial route from Manchester to Accra in Ghana – and last year agreed to acquire an Airbus A330-200 from US lessor Air Lease.
The carrier states that it aims to stop "exploitation" of passengers by reducing journey times between the two cities.
It has applied for a type 'A' operating licence, according to the UK Civil Aviation Authority. Such a licence is required for operating aircraft with 20 seats or more.
The company has also applied for charter and scheduled route licences.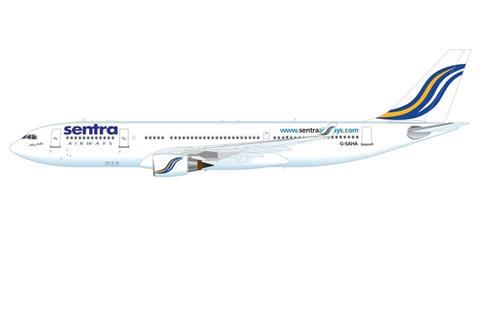 "Setting up Sentra was an obvious solution to the problem for hundreds of travellers," the would-be carrier says.
It indicates that it aims to open additional services from the UK – and the USA – to Africa.
Sentra intends Manchester to be its operational base, but the company is located in Bradford.
It has identified its first aircraft as MSN1138, a Rolls-Royce Trent 700-powered airframe which was originally delivered to China's Sichuan Airlines in 2010.