Ukrainian carrier SkyUp Airlines has established a Maltese division, giving the operator a presence in the European Union.
It has branded the division SkyUp MT and says it has obtained an air operator's certificate as well as other regulatory certifications.
SkyUp has transferred an initial aircraft, a 189-seat Boeing 737-800, from Ukraine – where it was UR-SQM – to the Maltese registry as 9H-SAU.
The jet was originally delivered to Flydubai in 2011 and subsequently operated by South African carrier Comair.
SkyUp says the creation of the Maltese arm enables it to fulfil wet-lease contracts and, ultimately, open scheduled services from Europe.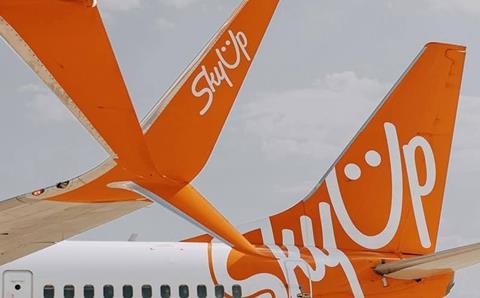 "The Ukrainian brand SkyUp, which changed domestic civil aviation in five years of operation, is now available in EU countries as well," says chief executive Dmytro Syeroukhov, who is also responsible for SkyUp MT.
SkyUp MT aims to introduce additional aircraft this year – not from the Ukrainian SkyUp fleet but sourced from elsewhere under new agreements.
"This means opening up new opportunities and scaling the business," says SkyUp co-owner Oleksandr Alba. "Our ambitious goal is to show the whole world that Ukrainian brands can compete with European brands."