UK budget carrier EasyJet is expecting to increase its flight activity to 40% of originally-planned capacity in its fiscal fourth quarter, up from the previous estimate of 30%.
EasyJet, whose fourth quarter runs to 30 September, says it also expects a smaller loss than the £325 million ($425 million) headline figure it recorded in the third quarter to 30 June.
But even at this stage it is not giving any further guidance on its full-year 2019-20 financial performance, such is the uncertainty over the air transport crisis.
EasyJet restored flight operations on 15 June, which meant it recorded only £7 million in revenues for the third quarter.
It resumed services with just 10 aircraft, mainly on domestic routes in the UK, France and Italy, and the airline says it is updating its schedule every two weeks in accordance with its daily demand assessments.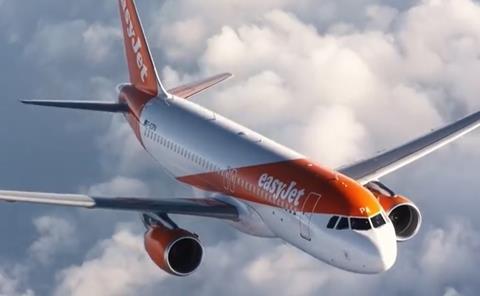 EasyJet expects to increase its network to around 210 flight lines in August compared with 147 in July.
"Our crews and aircraft have been kept in flight-ready mode, in order that we have the flexibility to alter capacity either up or down with around two weeks' notice," it says.
Load factor in July reached 84% and chief executive Johan Lundgren says he is "really encouraged" by higher-than-expected bookings for the rest of the summer season.
The airline reduced its overall cash burn for the quarter to £774 million compared with the £1 billion previously forecast.
EasyJet is still proceeding with its restructuring scheme to bring costs down further, and reshape the carrier to fit projected demand – including cutting up to 30% of its workforce.
It has raised liquidity amounting to more than £2.2 billion since the onset of the pandemic, from a combination of revolving credit, the UK government's corporate support scheme, two term loans, sale-and-leaseback, and a share issue.
EasyJet is still in the process of carrying out sale-and-leaseback on other aircraft in its fleet. It has raised £405 million through such transactions and is aiming for up to £650 million. The airline expects half its fleet will remain unencumbered once the programme is completed.