Russian carrier Utair insists it will be able to maintain services using domestically-registered aircraft, after restricting the operation of those on the Bermuda register.
Bermuda's civil aviation authority suspended airworthiness certification of the Russian fleet on its register from 13 March.
Utair states that it has received a notification from the authority – with which dozens of Russian aircraft are registered – concerning the suspension.
"We immediately restricted flights of these airliners," says the carrier, one of Russia's major civil air transport operators.
"Utair operates flights in strict accordance with Russian and international legislation and, as always in practice, does not allow violations," adds Utair president Oleg Semenov.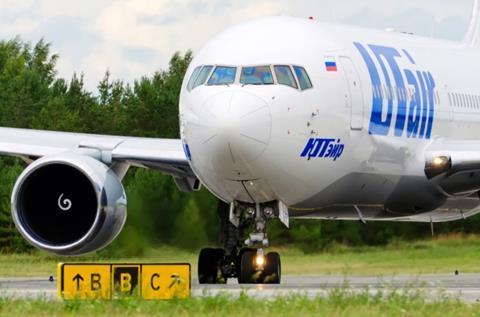 The airline has been transferring aircraft to the domestic Russian registry since last year, part of an effort to simplify administration.
Semenov says some 50 aircraft within the fleet – including Boeing 767s – have been moved to Russian registrations, and that this is "enough to provide uninterrupted aviation services" to the company's passengers.
Nine Boeing 737s under operating lease have been decommissioned, it adds, in accordance with the requirements of lessors and other legislation.