Uzbek carrier Qanot Sharq is to introduce a pair of Airbus A321neo jets through US lessor Air Lease.
The twinjets are set to be delivered to the carrier in autumn this year, and will be drawn from Air Lease's order backlog with Airbus.
Qanot Sharq, whose name means 'eastern wings', is a privately-owned operator and has a small fleet of A320s. These aircraft were also acquired via Air Lease.
"The new [A321neo] addition will enable the diversification of our destinations and expand the airline's network with ability to perform short, medium, and long-haul flights," says the carrier's owner, Nosir Abdugafarov.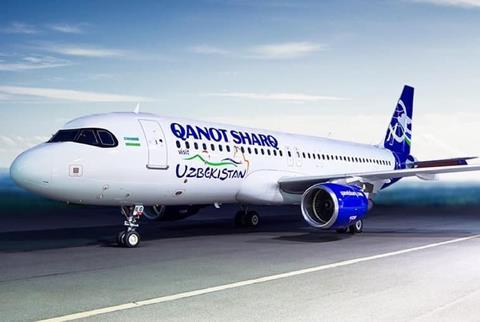 Air Lease says the Uzbek economy has been benefiting from "positive economic reforms" aimed at encouraging private-sector growth.
"Qanot Sharq is successfully servicing the increased travel needs of this growing economy," says vice-president AJ Abedin.
Based in Tashkent, the carrier operates a network which includes cities in Russia and the Middle East.