SkyTeam has added its first new member in over eight years with an invitation extended to the UK's Virgin Atlantic Airways.
Virgin has long been associated with SkyTeam through its strong ties with alliance members Delta Air Lines and Air France-KLM.
But the carrier disclosed during an event in London on 27 September that it would finally formally join the alliance.
Virgin Atlantic chief Shai Weiss, speaking at the event, said the membership was the "next extension" of its relationship with SkyTeam partners following its inclusion in the transatlantic joint venture.
While the prospect of SkyTeam membership has been floated for several years, Weiss says the pandemic "taught us that the strength of partnerships is profound".
He says the carrier had been "ferociously" independent until the joint venture tie-up, adding: "We're proud of our independence, but proud to be part of a partnership."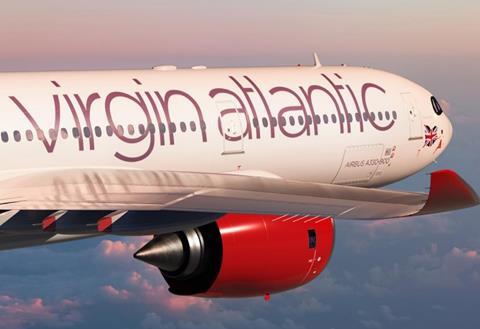 SkyTeam chief Kristin Colvile says the alliance has been "shooting" for Virgin's inclusion from the beginning of next year, but indicates that a precise date beyond "early January" has yet to be firmed.
"We didn't want to commit [to a date] at this point," she says.
Colvile says Virgin Atlantic will become the first UK SkyTeam member, adding that it will benefit from increased opportunities to expand its network.
"Customers will have more ways to earn and burn miles while enjoying the service for which Virgin Atlantic is renowned," she says.
Virgin Atlantic operates to 12 US destinations in co-operation with Delta and Air France-KLM, and is expanding to Tampa in November.
It also serves cities in the Caribbean, China, India, Israel, Nigeria, Pakistan, and South Africa.